The spirit of innovation and research is written in the DNA of People&Technology.
Therefore, our R&D department works constantly to improve our product lines, but above all, to offer new solutions to the market.
As a result of this intense work, at People&Technology we have achieved a good number of patents, as well as the help and recognition of Spanish and European entities, which guarantee our trajectory.
AID AND RECOGNITION R&D
| | |
| --- | --- |
| Year | 2006 |
| Case file | IMCBTA/2006/42 |
| Title | Development of technology, machinery and accessories for industry |
Project approved by FEDER (European Regional Development Fund)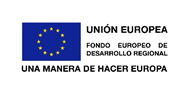 ---
Year
2013
Case file
IDI-20130433
Title
Design, development and manufacture of innovative elements in ceramic decoration
Projects
- CLEANJECTOR
- INKTESTER
- ROLLERS (BIG FORMAT)
Project approved by the CDTI (Center for Industrial Technological Development)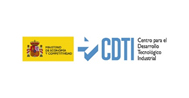 ---
Year
2015
Case file
IDI-2015 0791
Title
Design and development of innovative technology applied to decoration in the ceramic sector
Projects
- BACKPRINT (Design, development and manufacture of rotogravure technology back print machine for different formats)
- BACKTRACK (Design, development and manufacture of digital inkjet printing machine, to print on the back of the tile)
- SPININK (Design, development and manufacture of a high volume ink agitation system)
- INKJETLAB (Design, development and manufacture of a modular ink analysis system)
- INKTESTER MINI (Design, development and manufacture of a portable inktester system for the analysis of print heads)
Project approved by the CDTI (Center for Industrial Technological Development) and with FEDER funds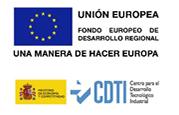 ---
| | |
| --- | --- |
| Year | 2017 |
| Case file | IMDIGA/2017/116 |
| Title | Digitization Project of People&Technology |
Project approved by the IVACE (Valencian Institute of Business Competitiveness) and with FEDER funds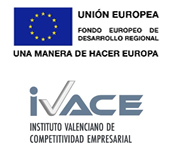 ---
| | |
| --- | --- |
| Year | 2018 |
| Case file | IMINOA/2018/18 |
| Title | New development of dry polishing machine for ceramic pieces, for multiple formats |
Project approved by the IVACE (Valencian Institute of Business Competitiveness) and with FEDER funds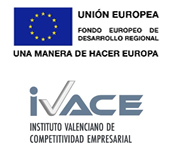 ---
Year
2018
Case file
IDI-20180176
Title
Development of machinery for decoration
Projects
- INDIJET (Design, development and manufacture of a digital printing machine of one / several applications, assisted by artificial vision)
- BACKPRINT-K (Design, development and manufacture of a machine to apply engobe, with variable flexure printing roller)
- RODIFLEX (MACHINE) (Design, development and manufacture of a material application system to generate reliefs and effects on smooth surfaces of large format)
Project approved by the CDTI (Center for Industrial Technological Development) and with FEDER funds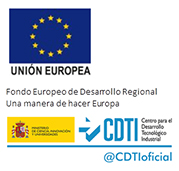 ---
| | |
| --- | --- |
| Year | 2019 |
| Case file | IMINOA/2019/4 |
| Title | Development of new digital print head cleaning equipment for new sectors |
Project approved by the IVACE (Valencian Institute of Business Competitiveness) and with FEDER funds